VISITOR'S GUIDE to ALSIP and BLUE ISLAND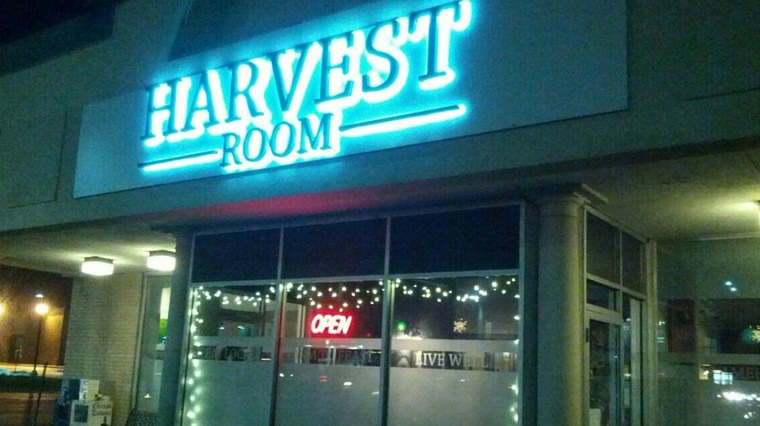 1. Harvest Room

The Harvest Room at 127th Street and Harlem Avenue is a real restaurant. This comes as a shock to most of us on the Southside, but here it is in the flesh. Real food, real drink and modern ambience perfected by a professional and knowledgeable staff. I couldn't think of a better way to start or end the day. A little on the pricey side but worth it. Perfect for dates and special occasions. Try the creative cocktails, meals, tea, desserts.... You get the drift.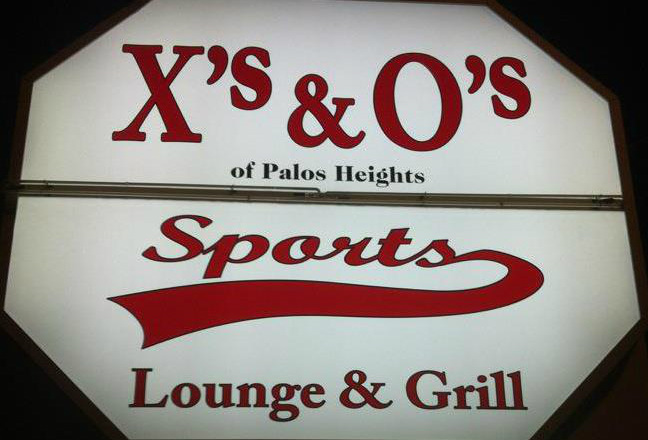 2. X's and O's

X's and O's is where I took my future wife on our first date. Stay classy, Prince. We actually only met there to start off. At the time it was located in Bridgeview. The owner relocated to 127th Street and Ridgeland in Palos Heights and rennovated the space into my favorite sports bar. They host all major sports events including boxing and UFC, serve good bar food and can actually make Martinis and Manhattans, which for us Southsiders is unthinkable. The outdoor patio is relaxed and comfortable, the perfect place to take it all in. There is a good mix of people in this place on any given day, charming and welcoming to all.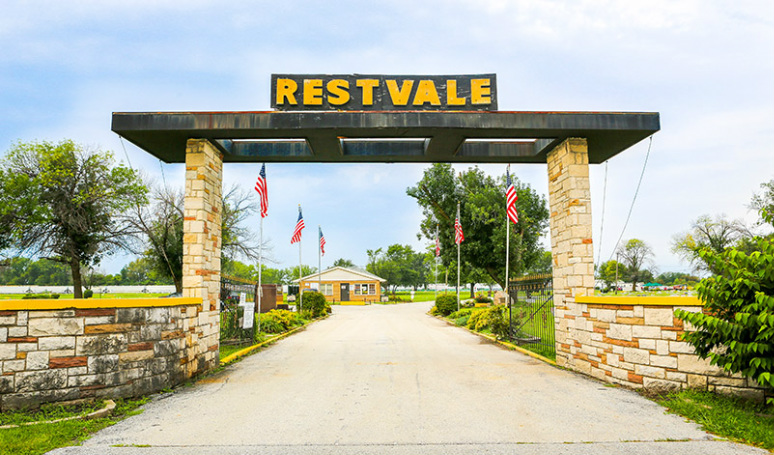 3. Restvale Cemetery

We will now take Ridgeland north from 127th Street to Cicero Avenue. Make a right on 111th Street and Restvale will be on your right hand side at Laramie Avenue. Restvale is a small cemetery located in Alsip, the cemetery capitol of the southside! Restvale is home to many legendary Chicago bluesmen including Muddy Waters, Earl "Zebedee" Hooker (John Lee's cousin), Theodore Roosevelt "Hound Dog" Taylor, and others with nicknames like Daddy Stove Pipe, Big Town Playboy and Magic Sam. Look up their work. Some of it is on Youtube. Here you will find the root of all popular music.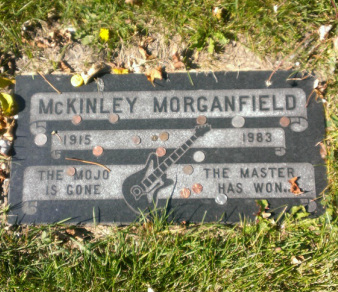 Muddy Water's tombstone in Restvale.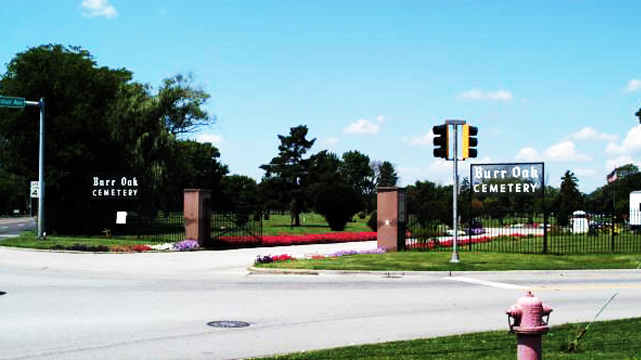 4. Burr Oak Cemetery

From Restvale we will proceed east to Cicero Avenue and go south back to 127th Street. Make a left on 127th Street and another left on Kostner Avenue to gain entrance to Alsip's, and the world's at one time, most famous cemetery, Burr Oak. When I moved to Alsip in 2009, news vans from every media outlet were parked across the street day and night. It had been discovered that bodies had been moved from the original plots to other locations carelessly and without authority. Visitors came across human remains scattered around the cemetery and notified authorities. This gruesome practice made national headlines and shut the place down. The owners rennovated the cemetery, and today it is clean and well managed. Burr Oak is home to many prominent African-Americans.

Kokomo Arnold is buried here. A pioneer of modern music, Arnold was extremely influential in his day. Robert Johnson remade Arnold's "Old Original Kokomo Blues" into "Sweet Home Chicago."

Ezzard Charles, one-time heavyweight boxing champion of the world, is buried here.

Willie Dixon, another blues great, is buried here.

George "Sonny" Cohn, a trumpet player for Count Basie for 30 years, is buried here.

Dinah Washington, "Queen of the Blues," is buried here.

Emmett Till is buried here. The death of this young man, this boy, ignited the Civil Rights Movement when he was murdered in Mississippi in 1955. I often think of Till when I pass this cemetery. We are still fighting this young man's fight, stilll trying to justify, that is, the right to live, breathe and prosper as we are. His death and the ensuing cause is as prevalent today as it was sixty years ago, his story and memory worth reflection.

But the most famous burial here in my mind is that of the Noble Drew Ali. I will not delve too deep into Ali, but only say that the Moorish Science Temple, which he founded, is the root of many organizations today and a unique component of the American experience. It has been proposed that Master Fard followed Ali in Chicago before meeting Elijah Muhammad in Detroit to form the Nation of Islam, which rose to prominence in the 1960s.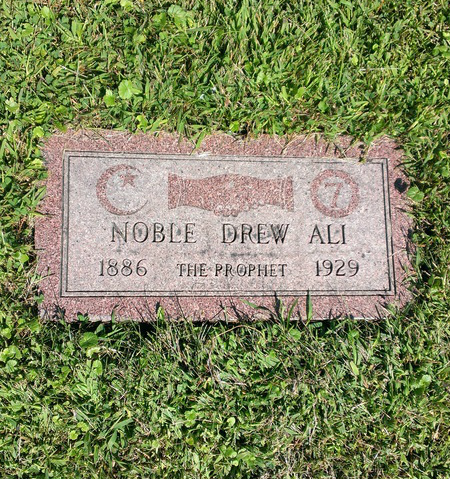 The Noble One




5. Lincoln Cemetery

From Burr Oak we will take 127th Street east to Kedzie Avenue and turn left to 123rd Street to visit our third and final cemetery, Lincoln Cemetery. Like Restvale and Burr Oak, Lincoln is the resting place for many prominent musicians, athletes and writers. There is my personal favorite, Freddie Keppard. Keppard was a contemporary of the original jazzman, Buddy Bolden. Both hailed from New Orleans. Both had silimar styles. If you want a sense of what the first jazz sounded like, look up Keppard. Here is the real deal. If Bolden was unavailable for a gig, the players called on Keppard.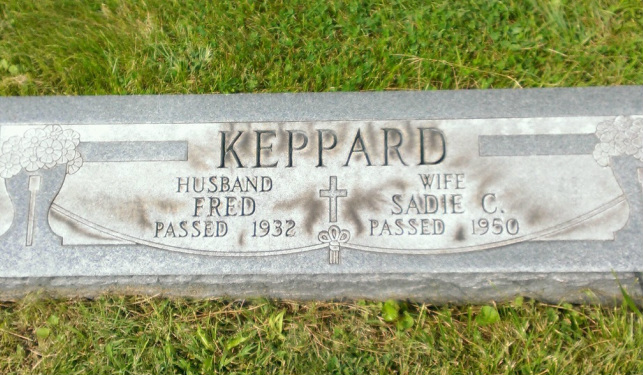 Freddie Keppard moved to Chicago with his band from New Orleans in 1918. Although successful, the band never recorded because Keppard was skeptical of the new technology (and how he would be paid!). The band broke up in Chicago and Keppard never led a band again. He played as a featured sideman then as a sideman. He played in dance bands but recorded infrequently. He drank himself to death and passed in Chicago in 1932. Joe "King" Oliver made the move to Chicago in the same year as Keppard, 1918. Oliver formed King Oliver's Creole Jazz Band in 1920 and this was the band that Louis Armstrong played with at the Lincoln Gardens in 1922, inventing modern jazz. Oliver made the transition into the recording era.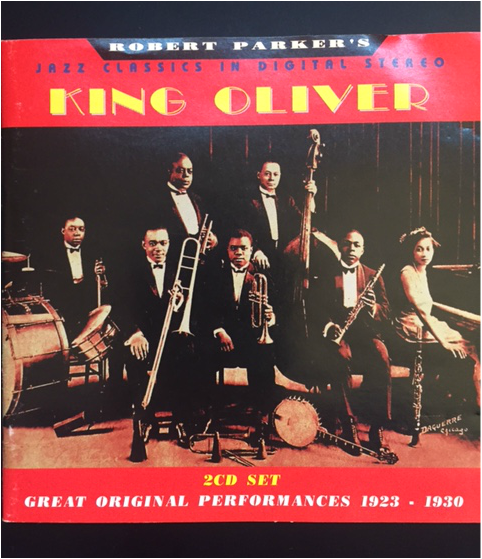 I own this album and have listened to it a hundred times. The music is so complex it's hard to tell who's playing what and when. It mixes and comingles. It zigs, zags and zings. It's easy to see why audiences were thrilled with it at the time. On the left is Baby Dodds on percussion. He is buried here at Lincoln. Next is Honore Dutrey on trombone, then King Oliver, a young Louis Armstrong, Charlie Jackson on bass, Johnny Dodds on clarinet (buried at Lincoln with his brother, Baby) and Lil Hardin. I've looked at this photo time and again. It has all the components of modern jazz. Look at Baby's drumset, the banjo, Oliver's small cornet in comparison to Armstrong's, and Johnny's second clarinet standing upright. Look at the formal attire and the beautiful Hardin. Lil Hardin was Armstrong's second wife and is often thought of as the first woman of jazz. She was educated, talented and funny. She wrote a book about her time with Armstrong. She, too, rests at Lincoln across the street in a mausoleum.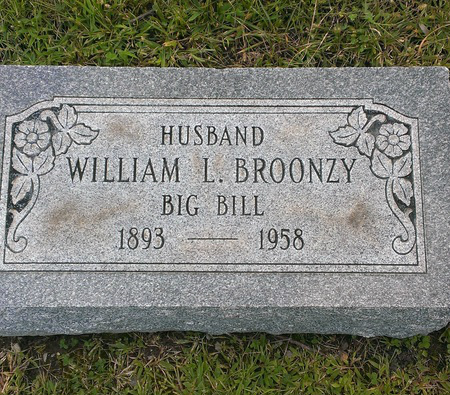 Switching gears to another era. When John Hammond organized a concert celebtrating American music at Carnegie Hall in 1938, "From Spirituals to Swing," he invited Robert Johnson to play. Hammond discovered only a week before the event that Johnson had been murdered. He then invited Big Bill Broonzy to play in Johnson's place. Broonzy at the time epitomized country blues, a swinging, if not funky blues which was softer and less formulaic than the traditional form. Broonzy has influenced everyone who has come into contact with him. His work is worth the study. Here is a Youtube clip.
Here are a few other notable gravesites at Lincoln Cemetery.
Author Gwendylon Brooks and a reincarnation of the Noble Drew Ali.
When will now leave the cemeteries behind and head for the city, which is across the street, to the Beverly Hills neighborhood.




6. Frank Lloyd Wright on the Southside

There are two unique Frank Lloyd Wright homes located in Beverly.