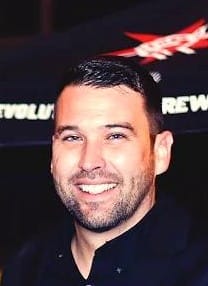 Nathan Prince (left) has studied writing all over Illinois. He lives and works in Chicago. Creative work has appeared in
Burning Word
,
Subtle Fiction
,
Permafrost
,
Folly
and
Euphony.
He was the featured poet for
Contemporary American Voices
in July 2012 and currently writes for
Chicago Book Review
. A novel,
Burning Gardens
, is available on amazon.com.
The above image is a work of art entitled "
HOME y SEW 9
" by Mel Chin. A Glock 9mm is pictured on the right. Its contents are on the left: 2" Ace bandage, microelectronic locator, normal saline (100ml of 0.9% Sodium Chloride) with IV needle and polyethylene tubing, narcotic analgesic, (5mg oxycodone hydrochloride, 500 acetaminophen), intramuscular Epinephrine (0.3mg), angiocatheter (14 gauge). A prescient symbol for our time....
Peace is possible. Peace is the cure. Make peace a reality.
Make peace the prerogative.
Make a difference. Speak up and speak your mind. Live, love, believe.
---